Pitturina Ski Race: registrations are open for the third circuit leg of the Scarpa ISMF World Cup.
Registrations were opened a few hours ago for the third World Cup leg, taking place on 31 January & 2 February of next year. The sprint race will be held late afternoon/evening on Friday 31 January is reserved for World Cup athletes, while the individual race to be held on the original Pitturina Ski Race track is open to all card-carrying FISI athletes.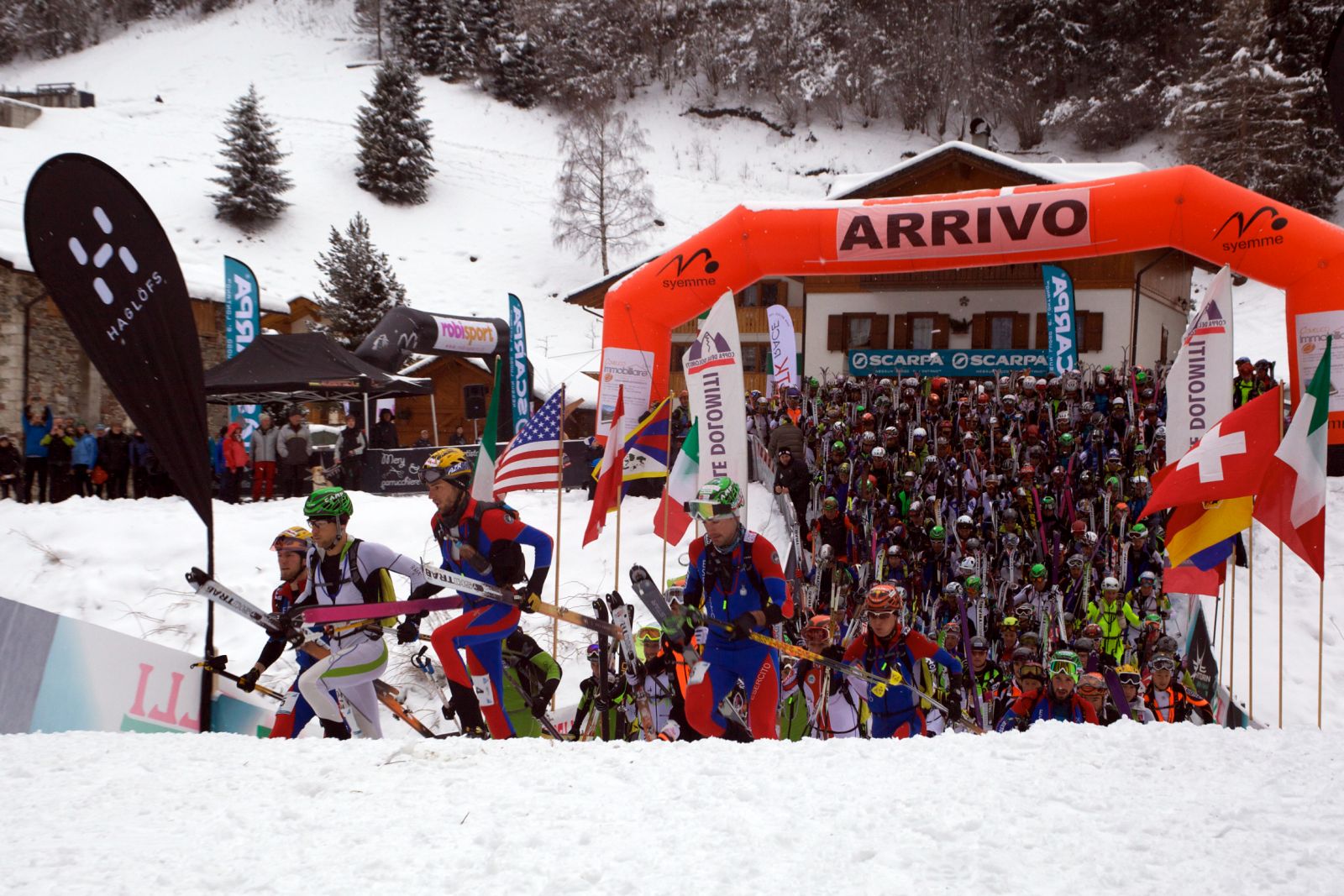 The Organizing Committee, coordinated by Michele Festini Purlan, right from the very first editions of the Pitturina has always tried to give a "green" philosophy to the event. A commitment to an environmentally friendly competition could not be overlooked on the occasion of the World Cup. The "0 km" competitor's package was the idea of the Spiquy Team together with Montura, which aims to contribute and enhance with a philosophy of respect and responsibility towards the environment and, in particular, to the mountains. A choice which goes against the trend, a competitor's package made up of foodstuffs and an diary designed and put together by Montura that explains this "green" approach to a large sporting event.
In the "0 km" competitor's package there are products from companies which have close ties with the local area: Caffé Dersut coffee, Frescura Liquori mountain pine essence, the well known Sartorelli biscuits, Dolomia della Valcellina water, Austrian Hirter beer, Geronazzo di Valdobbiadene "sparkling" wine, syrup extracted from an infusion of nettles, Jolly Sgambaro hand-cut pasta, and lastly the very well-known Lattebusche mature Piave cheese.
All of these products will be put in a wooden box, handmade by local craftsmen, where the Montura and Pitturina Ski Race World Cup logos will be clearly visible.
«I am sure, - said Michele Festini Purlan - that athletes will appreciate our project. In addition, the idea of taking our products going abroad makes me very proud. Unfortunately, in the choice of gift we had arrived at a point of no return. Amongst us organisers we competed as to who could suggest the best ''gift'' in order to have the most number of competitors on the starting line. Then we stopped and thought it was better to offer a gift with a profoundly significant message».
Registration in the individual race for both the athletes of the World Cup and FISI athletes costs €50 while the combined registration for the individual and sprint races (reserved for ISMF athletes only) is €80. All the participants in the junior category will pay €30 for the individual race, while registration for the individual and the sprint race will be €50. For cadets who are FISI members the price will be €30.
The Organizing Committee has put a limit of 200 on the maximum number for FISI athletes.
Registration for FISI members can be done on the www.lapitturina.it website. Registration for ISMF athletes, as for the previous edition, should be done on the www.ismf-ski.org website.
< Back