The new Pitturina Ski Race programme has been decided.
The new Pitturina Ski Race programme has been decided. After postponement due to bad weather the races will be held next Friday and Saturday, 7 and 8 February.
It has taken a couple of days to check all the organizational aspects and get ISMF's approval for the new Pitturina Ski Race programme.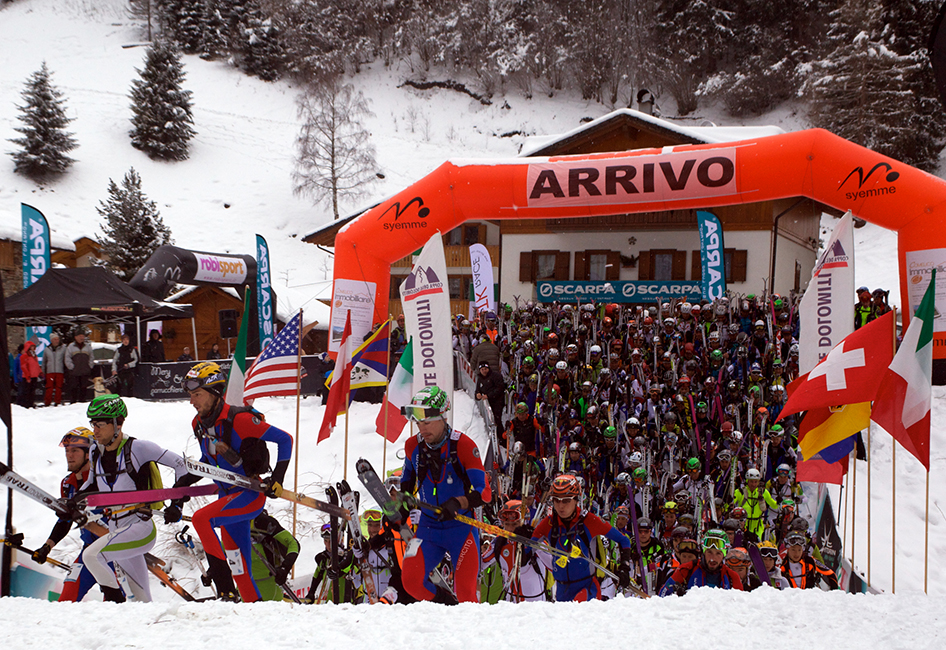 On Wednesday, with weather forecast in hand, the difficult decision to postpone the two World Cup trials was taken. The decision could not have been a better one in that over the last few hours the Val Comelico and Sappada have experienced an emergency situation and it would have been impossible for the races to take place under these conditions.
With the new programme accreditation and bib distribution will be from 3 pm to 7 pm on Thursday 6 February. The introductory technical briefing for the Sprint trial on Friday morning will take place at 6 pm at Sega Digon in the PalaPitturina.
Once the briefing has been finished the best 5 male and female athletes competing the next day will be presented.
The Sprint trial will be on Friday 7 February on Sappada (Black Piste) snow with the departure of the knockout events at 9 am, at 11 am the finals will be held. The lunch for the athletes and the people accompanying them will be at the PalaPlodn in Sappada.
In the afternoon the entourage of the World Cup will move to Val Comelico, where at 5 pm at Dosoledo the opening ceremony will take place with a parade of the teams accompanied by people in the traditional dress of the valley and members of numerous sporting associations.
At 7.15 pm the best 5 athletes of the World Cup will be on the stage, and will then be given instructions for the individual trial.
The Individual Race will start at 9 am on Saturday 8 February. The Open Race, reserved for FISI members, has been confirmed along with the "Io c'ero a KM Zero" gathering. The awards ceremony will be held at 1 pm at Sega Digon.
< Back