Kilian Jornet Burgada and Laetitia Roux win the French World Cup weekend's last challenge.
Earlier today, the snow of Puy Saint Vincent saw the end of the first weekend's Scarpa ISMF World Cup. The white circus athletes had to make up for the Vertical Race initially planned on Monte Olympe.
The tracing track included a 620metre gradient, starting at Puy Saint Vincent 1600 and finishing near the station upstream of Le Cret.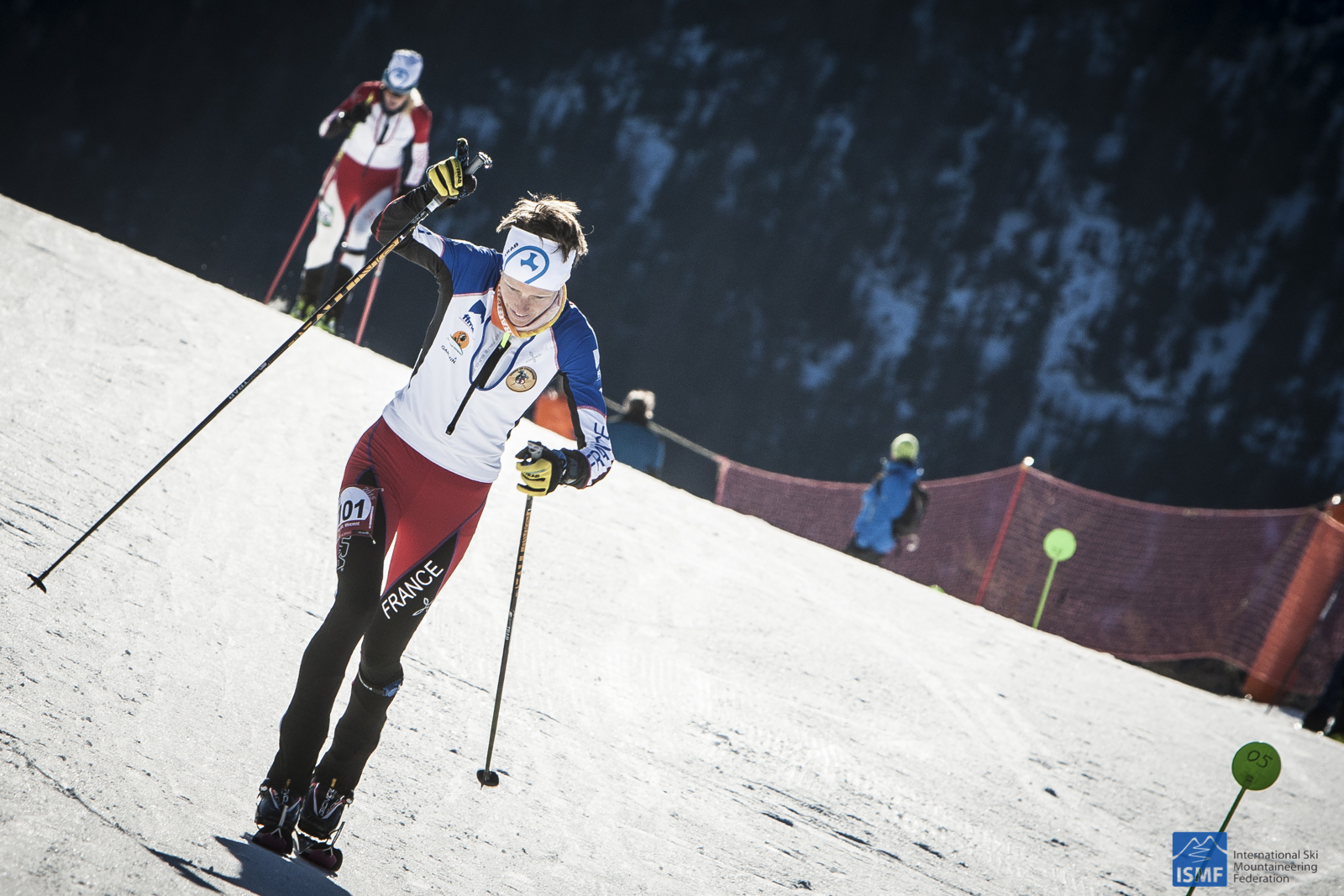 That was a Senior-only race, the men's team left a few minutes past 9 am, then it was the turn of the women's team.
Just after the word 'go', the group stretched out, pulled by Kilian. At mid-race, Kilian was firmly in the lead, chased by the German Anton Palzer and by the Swiss Werner Marti, with Marc Pinsach Rubiola and Damiano Lenzi just slightly lagging behind. In the last straight stretch, the Spanish turned back a couple of times to make sure he was still ahead of Palzer. Kilian reached the finishing line with a time of 25'30'', with Anton Palzer lagging behind by just five seconds. Werner Marti confirms his third place with 25'53''. Marc Pinsach Rubiola takes fourth place and the Italian Damino Lenzi comes fifth.
In the women's category, Laetitia Roux brings home the third gold medal of the weekend. In this challenge too, the French girl had not run so fast since the start, she stepped up a gear just before the last stretch with the finishing line looming ahead. For most of the race, Roux climbed up alongside the Swiss Victoria Kreuzer, followed by a very young Axelle Mollaret and by Claudia Galicia Cotrina.
The princess of Puy Saint Vincent wins with 30'26'', Victoria Kreuzer is second, just seventeen seconds later. Axelle Mollaret climbs the first step of the podium, while Claudia Galicia Cotrina and the Italian Katia Tomatis are fourth and fifth, respectively.
The next Scarpa ISMF World Cup will take place to coincide with the Font Blanca, in Andorra, on 24 and 25 January.
< Back