The spectacle of the Vertical Race in Courchevel
Damiano Lenzi and Laetitia Roux won the Vertical Race at Courchevel. Victory went to Federico Nicolini and Alba De Silvestro in the Junior categories. Anton Palzer and Axelle Mollaret won the Espoir category.
The spectacle of the Vertical Race, which counts as a trial for the Scarpa ISMF World Cup circuit, was held today at Courchevel. The route of the race started from Courchevel La Praz and with 600 metres of altitude gain arrived in the heart of Courchevel 1850 in the midst of the ski slopes and a public that was drawn to and entertained by this additional attraction.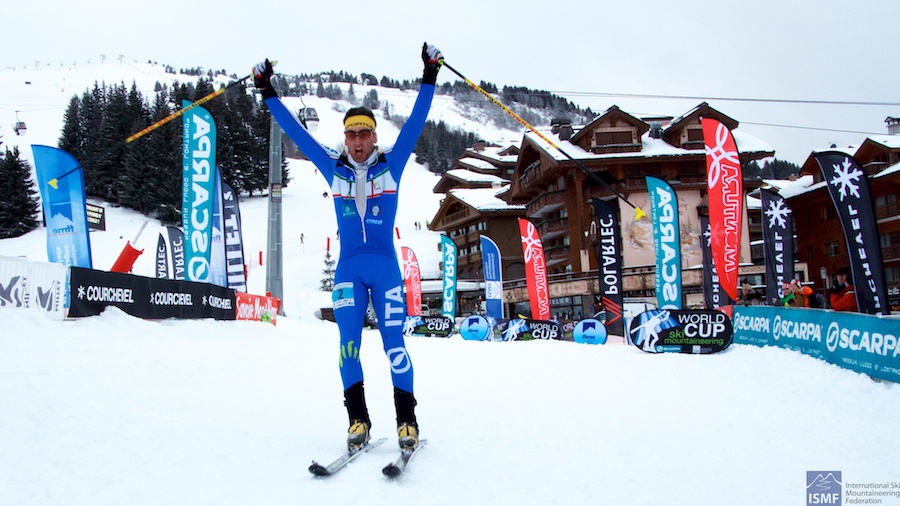 At 10 am sharp the Seniors set off – a quick start, as if it were a sprint – the home athlete Matheo Jacquemoud pushing for victory right from the outset. At times he took the lead chased by Damiano Lenzi, Robert Antonioli, Lorenzo Holzknecht and Anton Palzer. The race was decided in the last 2 minutes of the ascent. Damiano Lenzi stepped on the gas and passed Matheo Jacquemoud. Also the gold medalist in the individual trial yesterday, Robert Antonioli increased the pace taking second position, thus Jacquemoud was third. The Italian Damiano Lenzi crossed the finishing line stopping the stopwatch in 22'19", a few seconds behind Kilian's record. Thus Antonioli was second, only seven seconds behind the winner. Jacquemoud claimed the third step of the podium with 22' 28".
The German Anton Palzer, author of a beautiful race was fourth, only seven seconds from the podium but first in the Espoir category. Again one of the Espoirs, the Italian Nadir Maguet was second, while Steven Girard was third. In fifth place was a Senior, the captain of the Italian team Manfred Reichegger.
In the first half of the women's race the Swiss woman Mathys Maude dominated, then Laetitia Roux increased her pace and crossed the finishing line alone with a time of 25'31". Maude finished twenty seconds behind. Sophie Dusautoir Bertrand completed the podium. Emelie Forsberg was fourth, Axelle Mollaret fifth.
In the women's Espoir race Axelle Mollaret won with a time of 27'48", Jennifer Fiechter was second while Martha Garcia Farres was third.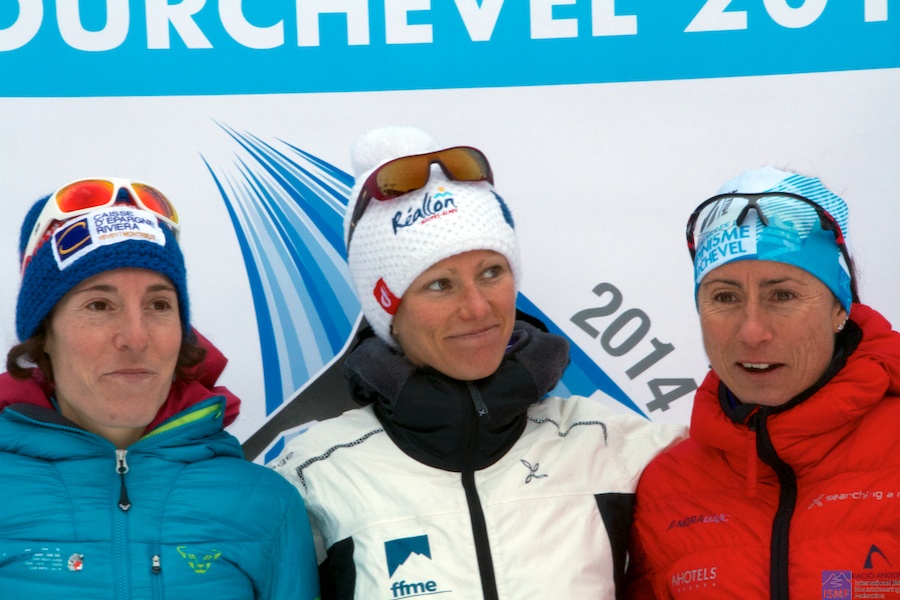 Of the Juniors the successes were all Italian with Federico Nicolini and Alba De Silvestro. Nicolini closed with 23' 21", Remi Bonnet was second and Dominik Sàdlo was third. Luca Faifer and Oriol Cardona Coll were classified respectively in fourth and fifth positions.
Behind Alba De Silvestro, who crossed the finishing line with a time of 29'01", came Giulia Compagnoni and Sophie Mollard.
Next weekend the World Cup moves to Italy with the third trial on the occasion of the Pitturina Ski Race. On Thursday the athletes will arrive in Val Comelico-Sappada for the sprint trial on Friday afternoon. While on Sunday morning the individual trial will be held along the traditional route of the Pitturina straddling the border between Italy and Austria.
RESULTS
< Back